Through a deep understanding of our clients' goals and the application of our financial expertise, Broadoak Financial Planning empowers clients to attain peace of mind and maximise their lifestyles.
We're a purposeful company committed to changing lives for the better by doing the right thing.
We establish enduring relationships with our clients, supporting them through significant life changes, such as moving home, having children, navigating divorce, facing job loss, or entering retirement.
We actively listen to our clients and assist them in planning strategies to grow and safeguard their wealth.
Our vision is to help you achieve yours.
As a market leader, we will deliver innovative solutions and value-for-money advice to help you maximise your lifestyle. 
Our employee-owned model ensures our interests are aligned with yours. We will continue to recruit and develop the right kind of people to share our positive 'can-do' ethos and strong social conscience.
We always value what is right over what is profitable and, most of all, caring about you and your outcomes.
Our values
We believe that having strong core values is paramount in developing a strongly client-focused business culture
Empowering
We will give you the information you require and facilitate the knowledge and understanding you need to make the best decisions, based on your individual circumstances, to help you live the life you desire.
Insightful
We use our experience of working with different clients and applying various financial solutions to offer different perspectives on your financial situation. We answer your questions so you can make informed decisions with peace of mind.
Principled
We will always do what is right over what is most profitable and we put your interests at the heart of every decision. We uphold the highest standards of integrity in all our actions. We are honest with ourselves and those we work with.
Impactful
We help you decide what is important and implement strategies that work towards achieving your goals. We strive to create the maximum positive impact in your life.
Employee-owned
We will align our interests with yours by being employee owned.
Transparent
We will always be open and honest with you when delivering our service to you. You will understand how much you pay, what you are paying for, and how you benefit from our service.
We were introduced to Mark Anderson by our retiring Family Financial Adviser. It was at this first meeting we knew Mark was the right person to continue with our Family Finances. Mark is a highly qualified Chartered Financial Planner and an elite Fellow of the Personal Financial Society. With this expertise we have experience of the very best in Financial Planning. We thank Mark for his honesty, integrity, compassion and commend him for his professional and humanistic approach.
Anne P, Leicester & Susan Y, Goole
Mark Anderson has been our Financial Advisor for fifteen years and during that time he has helped us to rationalise and consolidate our savings and other assets to get the best returns available at the time, combined with the level of risk that we are comfortable with. Now he is helping us to liquidate some of these investments to pay for care costs in the most tax efficient way. We are extremely grateful for his care and attention.
John & Anne D
Bramhall
I have had the pleasure of dealing with Mark for the last ten years. He is very knowledgeable and exudes a quiet confidence in his professional advice and manner. He has been excellent in advising me taking into account my changing circumstances, along with the changes in the economy. I have every confidence in him and his judgement. I have no hesitation in recommending Mark Anderson to any person wanting advice.
James S
Sale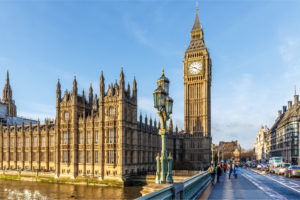 Everything you need to know about the 2023 Autumn Statement On 22 November 2023, chancellor Jeremy Hunt delivered the Autumn Statement against a backdrop of
Interested?
For more information about our services, get in touch with a member of our team